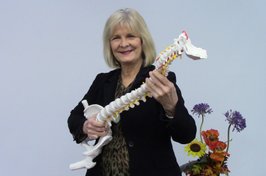 Health Safaris
Organ of the Month Club
with Dr. Deborah Drake
Featuring Biofeedback, Light Sound, PEMF
Dr. Deborah Drake
PhD. IMD DHS FMT CBS DOMP
Let an Integrative Medicine Doctor Coach You on a Balanced Bioterrain!
Master Self Care with Tuning and Toning
Have fun on self care from home.
I aim to enlighten you about what works to optimize your wellness with tools for life.
Learn from a Nature.
The key is Vibrational Harmony
Master Self Care and Simplicity
Invest in your own Longevity
Map and Monitor your Progress
Get self Curious and make a map before your travel into the unknown.
Learn about your wonderful body, mind, emotions and spirit.
We can easily innvestigate the hidden signals from the body, like the mineral lines written on your face or the vibrations from within, noninvasively.

(ie.Simple Voice Prints, Quantum Biofeedback Stress Detection,
iHeart Metabolic Age Monitoring.)
We can teach you to Simplify, Detoxify, and Properly Nourish Yourself
With selective Proven Fundamental Tissue Salts, Minerals, Probiotics, Superfoods.
Explore more direct education with Weekly tips, or more detailed courses. Use Health Counts Hub to access Dr. Drake's Nest Of Resources for the Key Simple Fundamentals of Living Well Virtual Coaching Tips
for on line Portals full of Tips on the Health Safaris and Bioenergetic Courses.
Integrative Health Coaching Techniques
:
Nutrition, Detox, Antriaging, Weight Management, &
using Quantum Biofeedback,
Voice Analysis, PEMF for
Stress, Pain, Relaxation, Detox
& Ideal Weight Management.
Book Dr Drake Directly by