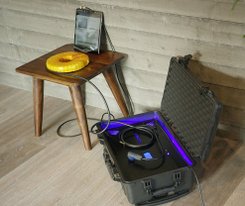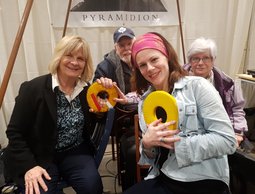 BEST TRIAGE Bioenergetic Sensor Technology & Consulting
Visit www.besttriage.com for the finest consulting wisdom and procurement service in selecting appropriate Bio-Energetic Sensor Technology & Triage Consulting. BEST Triage specializes in BIOENERGETICS and on equipment device selection, R&D, Manufacturing and installation, Training and implementation of Bio-Energetic Sensor Technology for home and professional use.
This fascinating filed is begging for new coaches and we intend to train 1000 Integrative Health Coaches for this new, lucrative, helpful anad sustainable career in natural non invasive health care and preventative proactive strategies merged with equipment for accelerated success.
Join as a BESTTRIAGE member for access to our sales and marketing assistance and ENROL in our Educational & Lecturing Services in webinar format from wherever you are.
We can guarantee you can learn alot from our apprenticeship over the shoulder knowledge in the field, from two seasoned leaders in the Integrative Humanitarian Bioenergetic Field of Medicine. With a breadth of knowledge and skills to help you mirror a successful new model of health and wealth, you too can graduate as an Integrative Health Coach by learning online the necessary features and benefits of such new modern tools.
Dr. Drake, your instructxor, has the luxury of backgroudn in many specialties, most recently with postgraduate PhD in Integrative and Humanitarian Medicine and Natural Medicine degrees, honored for her bioenergetic clinical research and developement, teaching and Quality assurance achievements. Together with her colleague, John Sargent, both share the designation of Doctor of Humanitarian Services, awarded by the World Organization of Natural Medicine and the Board of Integrative Medicine.
Dr Drake and John Sargent continue to work on the cutting edge of new developing technologies. For the past several years, they taught as Bioenergetic Professors in biofeedback, PEMF, Laser and Light Therapy, Nutrition and Detoxification, and provided training for many devices, winning awards and accolades along the way.
Most recently they helped the Health Evolution technology company to birth and bring to market the AmpCoil PEMF device from inception to manufacturing to clinical safety studies, for a pure musical breakthrough in Natural Health. In addition, given their dedication to the underserviced and research to benefit human kind, they wer also awarded Certification as Doctors of Humanitarian Services. Together they have along with more than 100 combined years of experience in natural and evidence based medicine and biofeedback. Together they have combined their skills with a dedicated team to bring a home neurobiofeedback music therapy system with a user friendly tablet MP3 player connected to a modified Tesla Coil for a speaker and subwoofer for body tuning, toning, & restoration.