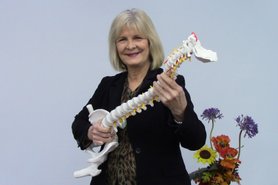 Dr. Deborah Drake
Ph.D. IMD DHS DO(MP) IHC FMT CBS CQI
Bioenergetic Coach, Inventor, Advisor, Author, Professor
Dr. Drake is a Toronto Native and lifelong health care professional. Dr. Drake is an Integrative Medicine Doctor, Health Coach, Bioenergy Clinician Instructor in Quantum Biofeedback and PEMF, Author, Health Care Software Designer, Musician, Multimedia Studio Producer and Marketer.
She has a truly integrative background with degrees in many disciplines of Allopathic Family and Emergency Medicine, Integrative Medicine, Humanitarian Services, Osteopathic, Ayurvedic, Bioenergetic Medicine, and Frequency and Light Therapist.
She is the Director of the Department of Bioenergetic Medicine at the Canadian College of Humanitarian Medicine, where she teaches Integrative Health Coach Certification. She is an executive member of the Board of Integrative Medicine certifying natural practitioners and a Humanitarian with the World Organization of Natural Medicine. She is also a spokesperson, science advisor and lecturer for various modern natural proactive nutritional, technology, and sleep companies.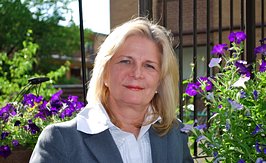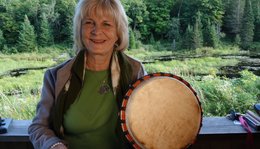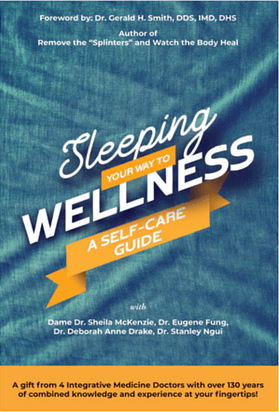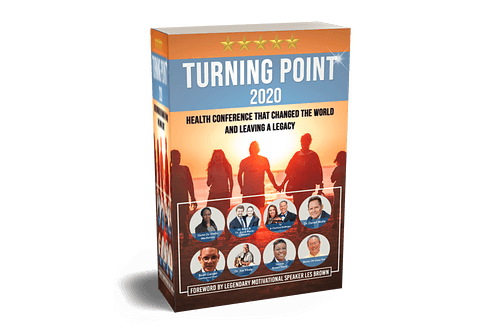 This a paragraph. Click Here to add your own text. This a paragraph. Click Here to add your own text. This a paragraph. Click Here to add your own text. This a paragraph. Click Here to add your own text.
Publications
"Sleeping Your Way To Wellness" Book
by WONM Professors
Dr. Sheila McKenzie,
Dr. Stanley Ngui, Dr. Deborah Drake
and Dr. Eugene Fung
Link to purchase:
https://wonm.org/sleeping-wellness
World Organization of Natural Medicine
W.O.N.M
2016 HUMANITARIAN AWARD
ORDER OF EXCELLENCE
DEBORAH DRAKE
IHC IMD DHS
​For Leadership In Humanitarian Clinical Research Education and Dedication to Field of Bioenergetic Device Developement for Non-Invasive Natural Medicine Measuring and Monitoring Tool AmpCoil and BetterGuide Software.
See the Awards Ceremony at
http://www.wonm.org/conference-2016.html
Credentials
Dr. Deborah Anne Drake
PhD, IMD, DHS, DO(MP), CBS, FMT
Doctor of Philosophy, Bioenergetics Ph.D.
Doctor of Medicine (MD, CCFP(EM) Retired)
Integrative Medicine Doctor (IMD)
Doctor of Humanitarian Services (DHS)
Osteopath Manual Practice DO(MP)
Certified Biofeedback Practitioner (CBS)
Certified Quantum Instructor (CQI)
Integrative Health Coach (IHC)
Frequency Matrix and Light Therapist (FMT)
PEMF Pulsed Electromagnetic Frequency Instructor and Software Designer
Ayurvedic Practitioner, Herbalist, PunchaKarma
Auricular Therapist
Psychotherapist - Individual, Couple and Family
Sleep Consultant (SleepM Advisory)
Nutritional Advisory Board
PyurLifeGlobal.com
President Xybervedix Inc
Multimedia Marketing
President Health Counts
Online Academy for Integrative Health Coaching, Products, Services
VIRTUAL OFFICE PORTAL SOFTWARES
GoFounders.net
Founder for ONPassive.com
Info Funnel
https://gofounders.net/founderinvitation/invitation13?myInv=lmEowHte469TNHExwLZBJw==
O-Cademy Portals
https://gofounders.net/o-cademy/user?reg=lmEowHte469TNHExwLZBJw==
O-Bless Crowd Funding Software
https://obless.gofounders.net/o-bless/lmEowHte469TNHExwLZBJw==
O-Tracker Marketing Software
https://gofounders.net/o-tracker/user?reg=lmEowHte469TNHExwLZBJw==
O-Trim
URL Trimmer Tool Software
https://otrim.gofounders.net/o-trim/lmEowHte469TNHExwLZBJw==
Positions & Memberships
Director of Department Of Bioenergetic
Canadian College of Humanitarian Medicine
Executive Board and Member of
Board of Integrative Medicine
BOIM.org
Lecturer World Organization of Natural Medicine
WONM.org
President of Xybervedix Inc.
and HealthCounts Inc
Provost of Bioenergetics
Curator bioenergetics.thinkific.net
Author and Curator
HealthCountsAcademy.coachzippy.com
Sleep Consultant
SleepM Global Inc.
https://www.sleepm.net/index.php/User/register/uid/100000328.html
CONTACT
Tel or Text, Whats App
+1-647-825-4627
Products
https://pyurlifeglobal.com/drdrake for
Nutritional Products
Including Moringa MTH,
Pyur Silver Solution, O2pH
MBF, MPE, HCP
support@drdebdrake.com
Education
info.healthcounts@gmail.com
academy@healthcounts.com
Eductional Memberships
info.healthcounts@gmail.com
Apex Multimedic Studio & WebCasting
xybervedix@gmail.com
Education
info.HealthCounts@gmail.com
Consulting
Bioenergetic Equipment
Email: BestTriage@gmail.com
Affiliate Program Links
www.nowlifestyle.com/healthsafaris
https://nowlifestyle.com/drdeb
SleepM Sleep Consultant
https://www.sleepm.net/index.php/User/register/uid/100000328.html
AWARDS
WELLNESS FOR HUMANITY
LIFETIME ACHIVEMENT AWARD
to
DR. DEBORAH DRAKE
Bsc, MD(ret) IHC IMD DHS
​"In Recognition and Sincere Appreciation for Your Exceptional Contribution and Dedication to WELLNESS FOR HUMANITY"
Donate to the Cause at
https://www.wfhfoundation.org/
2017 WOMAN ON FIRE
SCIENCE & TECHNOLOGY AWARD
Dr Deborah Drake was honoured at a Black Tie Gala Awards Ceremony as the Woman On Fire Science and Technology Award Winner for 2017.
Dr. Drake presented the AmpCoil BetterGuide PEMF biofeedback self care home use modified Tesla Coil to an enthusiastic audience and she was interviewed on the inaugeral broadcast of Woman on Fire TV interviewed by Pat Roberts.
See this interview in this website GALLERY. Congratulations and thank you to all the team of inspired colleagues who helped make this possible.
www.womanonfire.tv
See Gallery for further videos
HEALTH COACHING for HUMANITY
Now I practice as an Integrative Health Coach (IHC), Integrative Medical Doctor (IMD) and a Doctor of Humanitarian Services (DHS), Osteopathic Manual Practitioner, Ayurved and Biofeedback Instructor and Practitioner. From this perspective, I can offer a wide scope evaluation or your health status, using friendly, non invasive tools.
Then a custom program of peak performance coaching can be developed to guide you to your best health. I promote nutritional whole food, great probiotics, and detoxification of the body to reduce stress, pain and promote relaxation and peak performance.
I MAP you to guide you. So in fact, you are the one guiding me with your data, rather than a doctor ordering you to take therapies that may not be warrented or targeted to your hidden issues. This reduces risk to you, save time and money and gives the power back to the individual. Understanding is the key to Resolution.
Wouldn't you like to have a TRUE look inside yourself? Wouldn't you like to know in advance where invisible risks are stacking up in or out of your favour so you can intervene and so something about it in advance to attempt to prevent stress? Measure Up and let's find out what you are made of and what you need to do to LIVE WELL. Its a win win all around.
NOW WE CAN MEASURE THE BODY in a fraction of time cost and invasion, and glean mass amount of data, stream it through a computer at rapid speed and provide you with a detailed MAP OF THE BIOTERRAIN. The inner you is full of surprises, twists and turns, old road and new road ahead and its time you got the courage time and investment in yourself to TAKE A HEALTH SAFARI with us.
SO LETS GET BUSY!
FIRST DO NO HARM
While disease oriented practice taught me alot I found many limitations of medicine. Radiate, Medicate, Operate or Vaccinate may have a limited impact in the long run compared to cost effective, targeted, noninvasive practices to VIBRATE the biofield into harmonic concordance for optimal organ, immune, digestive, circulation and excretion functions, not to mention mental health and clarity.
Chronic stubborn disease conditoins related to Stress, Pain, Relaxation, and Peak Performance, can now be addressed with BioEnergetic Sensing Technologies, as provided by -www.BESTTriage.com. Doctors of Humanitarian Medicine Dr. Debortah Drake, IMD, DHS and Dr. John Sargent, DNM, with decades of collective experience have combined efforts with Health Evolution Technology to help create the program development and manufacturing oif a new called the AmpCoil.
We are dedicated to top quality service and education for the acquisition and deployment of this modern tool to the global health community for Home Uses and for development of Bioenergetic Integrative health Coaches. Please see our LINK button for the access to a FREE HOME CERTIFICATION COURSE and other Tuition related Certification Courses in BIOENERGETICS.
place in healing compared to the Universal Healing Potential or Operate has its place as the scope of a DOCTOR, but this was only helping some of my patients some of the time, and not without risks, costs, and side effects.while trying to suppress or hide the symptoms, instead of rooting out the effects of inflammation of the body causing "Oxidative Stress" or premature aging like rusting of the body.
To remedy this situation, I studied long and hard and have come up with a measuring system to fully evaluate you from both visible and invisible indicators.
My mission is to inspire and challenge you to MEASURE UP and take an internal inventory as you progress through my fun, informative self survey.
You will be fascinated to DISCOVER YOURSELF FROM WITHIN!
After working as a Medical Doctor for 25 years, I retired my Medical License in Ontario in protest of the limitations put on physicians to pursue full spectrum care. My legal challenge helped to spark the CPSO approval of the first Complementary and Alternative Medicine (CAM) policy and the new Transparency policy in the Medical Profession.
BIO-TECHNOLOGY RESEARCH PROVES GUT DYSBIOSIS
After travellers food poisoning, and no resolution from my typical doctors evaluations, I went searching for better alternative solutions including, nutrition, detoxification, homeopathy, chiropractic care and biotechnology. Learning to care for the Human Body is no easy feat but the failing "Disease" model was hindering not helping in many cases like mine, and showed where the huge gaps were in traditional medicine.
So I began to pursue more Integrative Medicine. I repeatedly researched and found on average 42-44% of those I investigated in detail had what I call "Gut dysbiosis" or a disturbed digestive tract leading to numerous other conditions and immune unravelling. This taught me to clean from the inside out and is the foundation of my current practice.
That is why I built a Health Safaris Challenge and the Health Counts Academy to Coach Bioterrain Correcting Principles that apply to us all.
Through two decades of teaching, travelling to 60 city tour and exposure to other cultures and styles of medicine, I continued to learn new perspectives and continue to pursue solution oriented Integrative Medicine.
I fostered new research technology investigations to show health gaps in the detection of hidden toxins, allergens, infections, and genetic tendencies and more.
Now my clinical work couples a wide scoping perspective of integration of ancient traditions of Ayurvedic Practice and Herbology and detoxification, Osteopathic Manual Practice, Frequency Matrix and Light Therapist and Detox Methods.
I specialize in BIOENERGETICS measuring technology such as Quantum Biofeedback, NES Provision & MiHealth Scenar PEMF, IMRS Pulsed electromagnetic Wave Therapy, Laser therapy, Nutritional and Peak Performance coaching .
From this wealth of education, I promote a new perspective to promote Integrative Medicine. Finally we have highly accurate, cost effective, time saving tools for MEASURING & MONITORING your custom health with integrative, modern technology advances to gauge which solution is best for each individual.
This lead to further research into new technology for digital vital signs, and the application to health, Stress, Pain, Relaxation, Peak Performance & Sports medicine plus Much More.
I now teach online courses from https://HealthCounts.ca Academy and continue to Archive my lecture series and courses, Resources and Music Galleries.
Hello and Welcome Self Help Seeker! I am glad you think that your best HEALTH COUNTS!
I am your Health Safari Coach Deborah Drake and I am delighted to share with you my wealth of 45 years experience in health related fields to offer you exceptional insight and expertise and hopefully some fun instead of drugery, to help guide you on your road to wellness. I want you to learn to integrate good health into your daily life and I want you to MEASURE UP to prove it.
I believe in life long, self directed learning ranging from undergraduate BSc in Kinesiology, Biology and Psychology (Universties of Waterloo then University of Alberta).
This was followed by Doctor of Medicine (McMaster University), Family Medicine and Special Certification in Emergency Medicine (University of Toronto) graduating in 1988. Since then I have ventured deep into 25 years in traditional allopathic Emergency, family medicine, Counselling, and clinical teaching and research.
After discovering the many limitations and side effects to invasive medicine, I branched out and up and then studied Complementary and Alternative Medicine and pushiing political hurdles until CAM was birthed as a specialty of its own.
I travelled, lectured in more than 60 citeis, , studied with integrative health professionals of many specialites, and teamed with new investigators, musicians, engineers, and software designers to learn and help invent new non invasive tools.
Now I teach what I know in my new Health Counts Academy to help foster new coaches, technicians, research, technologies, clinical investigations and light and sound vibration therapies.
We can now narrow significant health gaps with time and side effect saving natural BIOENERGETIC measuring tools like AmpCoil powered by BetterGuide Journies for home users, SleepM Biocrystal Mattress, pillows and Sports Pads, VoxxLife Socks, and Nutritional Superfoods.
I specialized in Stress, Pain, relaxation and Peak Performance, with evidence based measurement tools and therapies such as professional tools lke Quantaum Biofeedback, SCIO, ESTECK, NES, Bioptron Light Therapy, PEMF IMRS, RAS and Bioresonance Scanners, Heart Math Heart Rate Variability and Superfood Nutritional Body Building to assess hidden stress indicators.
From this clincial, research and technical experience, I created several academies and now focus on Bioenergetic, Nutritional, Detox and Stress medicine, providing consulting and Education Training
I continue to practice with keen interest in disseminating quality information, technology and expertise to the world through internet and biotechnology .
I currently work in Toronto as the new and first Director of Bioenergetics at the Head Office of the Board of Integrative Medicine and Integrative Health Group
Suite 208 - 2190 Warden Ave. at Sheppard
Toronto Ontario Canadaa
. I welcome new clients by appointment only by calling or texting cellphone
647-825-4627